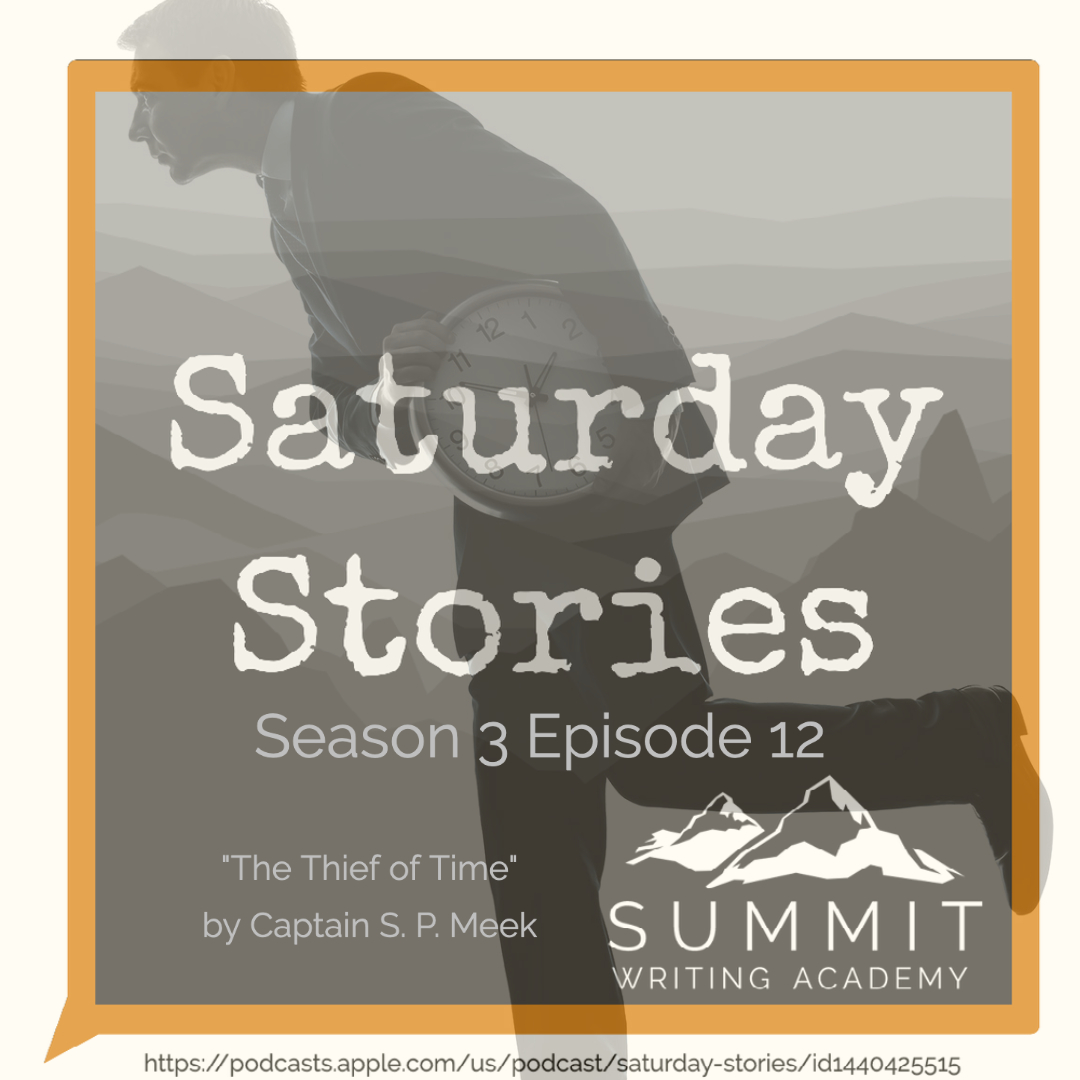 About this Episode:
"The Thief of Time" by Captain S.P. Meek
This story is one of the early speculative science fiction mysteries.  Published in the Astounding Stories of Super-Science: February 1930.
Personally, I'm not a huge fan of science fiction - however, I enjoyed seeing how the mystery was solved using well… I won't tell you exactly how it's solved - that would give it away. But… the scientific idea is interesting and… if possible, in real life, it would make crimes a lot harder to solve. 
Now for parents who need a break … the technology used in this story would come in handy… have you ever just wanted 5 minutes to yourself? Problem solved… but until these machines are readily available, it looks like hiding in the bathroom is still the best option. 
Use the show as a way to improve your reading comprehension, build your vocabulary, and develop your writing skills.
When you join the Saturday Stories Club™, you'll get:
A full copy of each week's story.
A listening guide with room for your notes.
Five reading comprehension questions to test your listening skills.
Suggested vocabulary with space to add your own words.
A suggested writing technique to practice with space for notes.

PLUS, you'll be the first to know about live streams and webinars to help you take your writing to the next level.
Click here to join Saturday Stories Club!