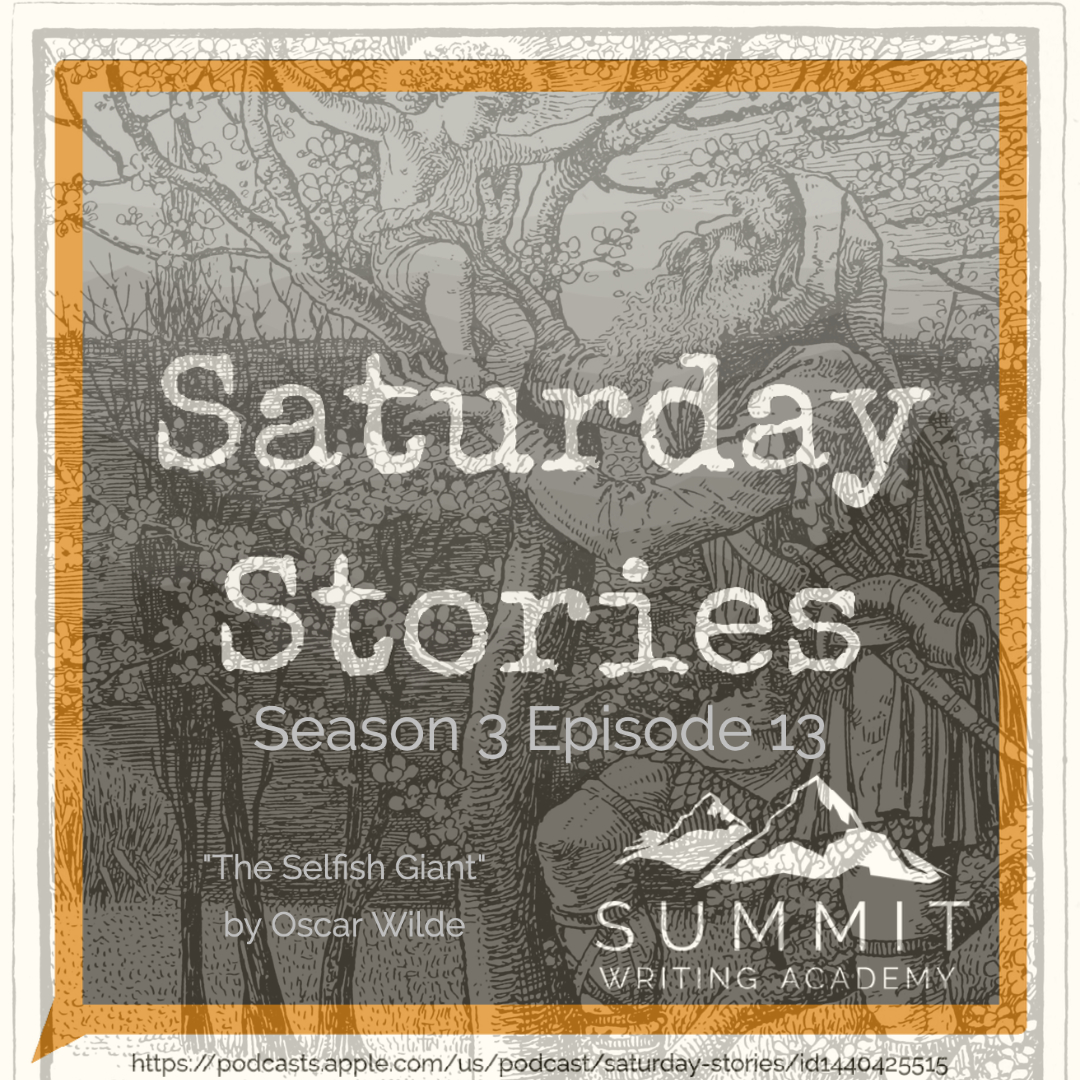 About this episode:
Although Oscar Wilde wrote this story to be read to children, it's a great reminder of the consequences of selfishness and the hope found in redemption.  
I hope you'll be encouraged by the theme of redemption in this story.
Join the Saturday Stories Club™
Use the show as a way to improve your reading comprehension, build your vocabulary, and develop your writing skills.
When you join the Saturday Stories Club™, you'll get:
A full copy of each week's story.
A listening guide with room for your notes.
Five reading comprehension questions to test your listening skills.
Suggested vocabulary with space to add your own words.
A suggested writing technique to practice with space for notes.

PLUS, you'll be the first to know about live streams and webinars to help you take your writing to the next level.
Click here to join the Saturday Stories Club™.