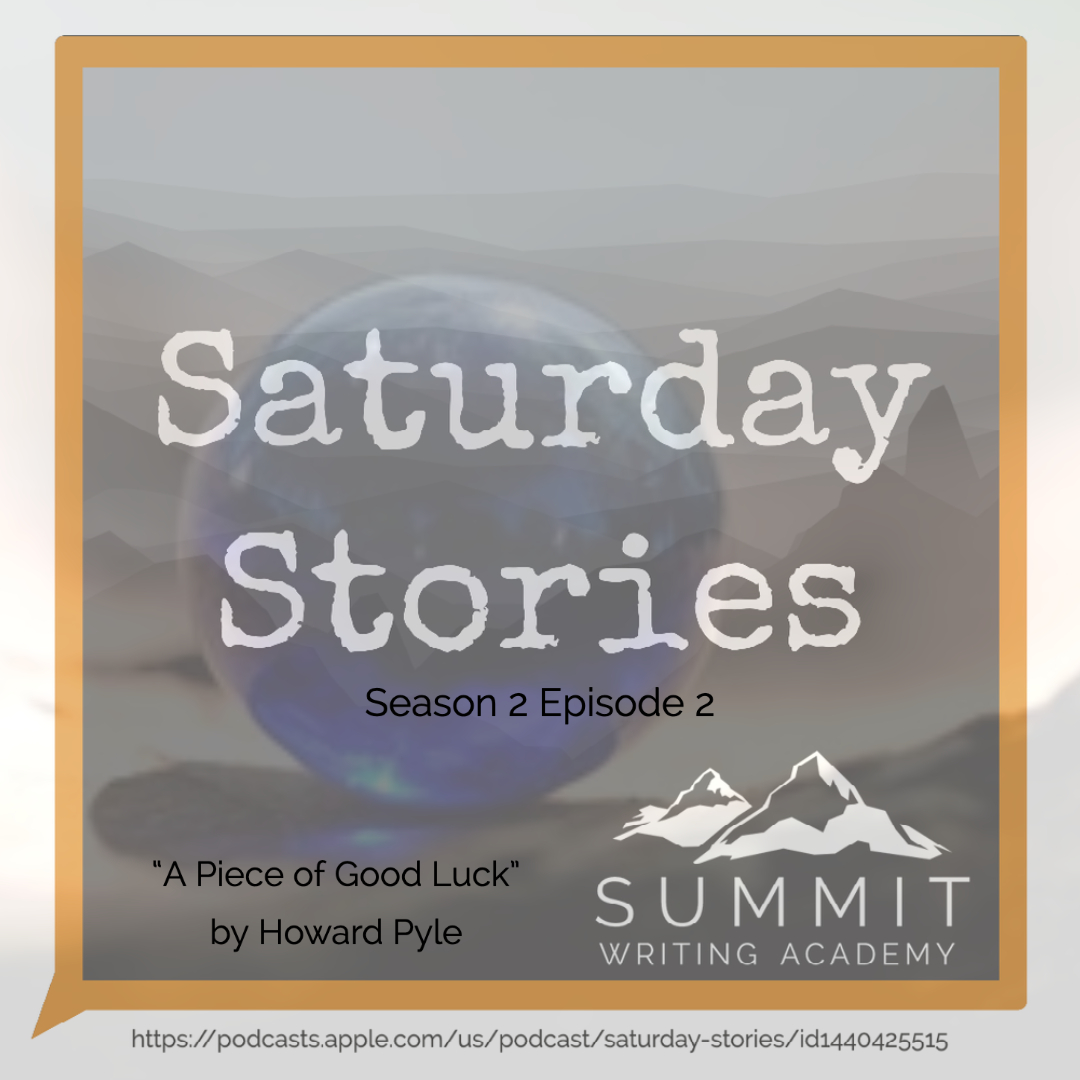 In this episode, we'll be enjoying Howard Pyle's story "A Piece of Good Luck."
You'll meet Jacob Stuck, who through his clever use of luck ends up with everything he ever wanted.
Happy Listening!
Resources:
Join the Summit Reading Challenge.
You'll get new vocabulary words and an entertaining new story or essay in your inbox each week. Every four weeks, you'll get a new challenge. 
Sign up for the Summit Reading Challenge here. 
Need to improve your writing faster?
Get your FREE 14-Day Trial.  Summit Writing is here to help you improve your writing faster so you can achieve your goals sooner. 
Sign up for your FREE 14-Day Trial at www.summitwriting.net.